Qoder - Interesting shopping gadget. Scan an item's barcode and then learn more about the product.




Digital Wallet - 6GB USB portable storage device.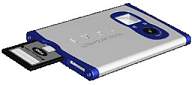 Ultra-Pocket Digital Camera - 640 x 480 credit card sized camera that utilizes MMC storage media.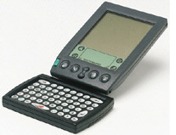 Cirque Palm Keyboard - New 3.5" x 2.6" QWERTY keyboard to be available this summer.




Chipslice - A version of Linux running on a credit card sized device using a Motorola Dragonball processor.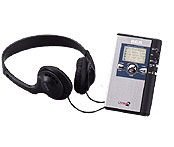 Lyra2 - RCA's audio player that plays MP3, WMA and Real Audio G2 files.




SASO - Personal Digital Voice and Audio Management System that interfaces with a Palm handheld and can sync in a Palm cradle.




Q - Portable USB storage on your keyring.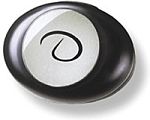 SportBrain - Wearable activity/fitness module.




ePods - Interesting Windows CE slate with a built in modem and onscreen keyboard.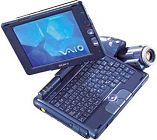 Multimedia Vaio - New Sony 600mhz notebook with a panoramic camera.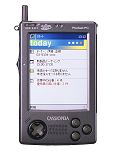 Casio E-707 - Pocket PC / Cellphone with both a MMC and CF slot.




iRobot - Have your own robot sentry for your home.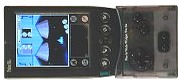 Palm GamePad - Gives your Palm III and VII series PDAs real game controls.




soft&Qwerty - Fabric keyboard for PDAs and mobile phones.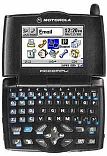 Motorola Accompli 009 - Color PIM and GSM phone.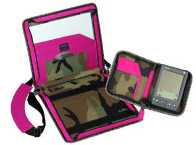 Melanie Griffith Palm Skins - Ok, now I'm going to be sick...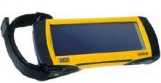 PSION netPad - Rugged tablet device.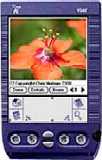 New Visor Prism - Handspring announces new 16bit color device.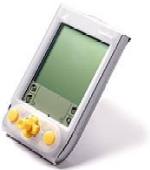 Visor Game Face - Snap-on joystick for all Visors except the Prism.




eBookMan - Franklin's new Multimedia Reader and Content Player.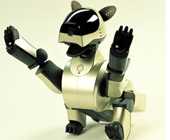 Next Generation Aibo - Sony's new Aibo robot pet.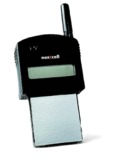 PocketSpider - Nextcell's Compact Flash 19.2Kbps wireless CDPD modem for Pocket PCs.




Royal Vista - New Rex like PDA.



WM-550X - Epson PDA wristwatch.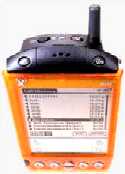 Visor Cell phone module - Handspring is getting ready to release their new GSM Springboard module.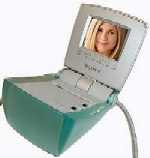 Sony FDL-250T - Extremely small Sony Color Watchman TV.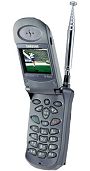 SCH-M220 - Watch TV on your mobile phone with Samsung's new offering.




Modo - Small, wireless, hand-held guide to places to go and stuff to do.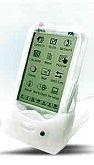 Agenda Linux - New grey scale PDA running a version of Linux.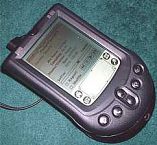 M100 MP3 Player - Clip on MP3 player for the Palm M100 from the makers of the Pyro player.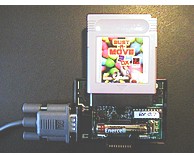 Gameboy Adapter - Sneak peak of a hardware gizmo that extracts GB Roms from cartridges and sends them to the Palm via the serial port. Designed by Walter E. Kicinski. Image courtesy of the Liberty Development Team.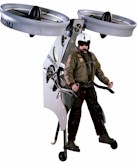 SoloTrek - Who needs a moped if you can get one of these bad boys?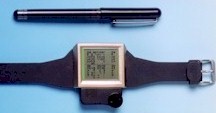 Linux on your Watch - IBM is prototyping a watch that can run a version of Linux. Click on picture for larger view.


Motorola Wristwatch Phone - Voice-activated GSM 900 cellular phone with a mike and speaker built into the wristband. .



ECHO PDA - This looks like the REX has been reborn with a touch screen interface.




iGPS-180 - Ultra compact integrated GPS receiver for PCs and PDAs.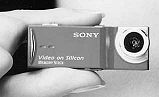 Tiny Sony Digital Camera - Prototype that uses new Sony Memory Sticks that are half the physical size as their current sticks.




Casio EM-500 - New Casio Pocket PCs with USB syncing and MMC (Multimedia Card Memory System) due out soon.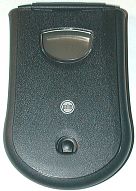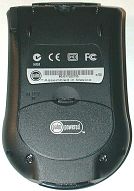 Palm M100 Pix - ZDNet has posted an article about the soon to be released Palm M100.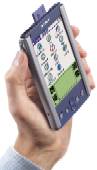 Sony's Palm OS PDA - Just saw the link to this pic on PalmStation. Click the link under the image to see a very large hi-res picture.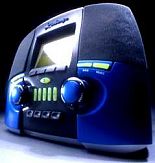 Kerbango Internet Radio - Listen to over 5000 radio stations.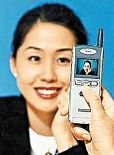 Samsung CDMA Camera Phone - Take a picture while you chat.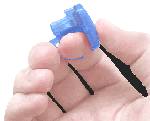 CatEye FinRing - Unusual mouse type device.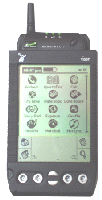 Minstrel S - Novatel's Minstrel Springboard wireless modem for the Handspring Visor.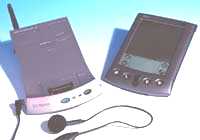 GDA 100 Palm V GSM - Make phone calls, surf, email and fax.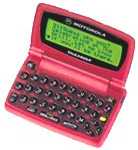 Talkabout Personal Communicator - Two-way pager that can do email, sports scores, music reviews and more.




iTag - Miss a song title or advertisement info while listening to your radio? Next time tag it with the iTag.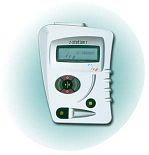 Z-Station - New digital audio player that can supposedly compress audio files to one-tenth the size of .MP3 files while still retaining CD quality sound.


New Panasonic audio devices - Small solid state devices.




FitalyStamp Overlay - Alternative Palm OS input method.




Trek ThumbDrive - Tiny 8mb - 256mb USB drive.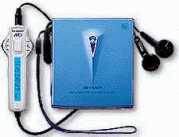 Sharp MD-ST55 - Super thin (12.9mm) mini disc player.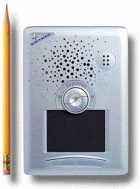 Espresso Pocket PC - Tiny PC that can run Linux or Windows 2000?!




HP Jornada 545 Pocket PC - PDABuzz has a picture and discussion on this new device.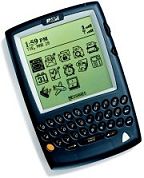 Blackberry 957 - New wireless handheld from RIM (Research in Motion).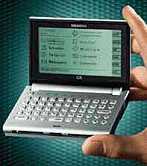 The Unifier - Small do-it-all WAP device from Siemens.



OmniPlayer - Expandable digital recorder and player.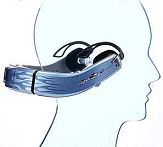 e-musee - New MP3 headphone player (with memory stick) from Sharp.




Compaq's new iPaq? - Check out the pics at PDABuzz.


PDA / Game Unit - Technopop is building a 320 x 200 color, 64 MB, USB PDA / Handheld Game machine.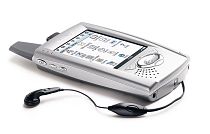 Ericsson Communicator Platform - The shape of PDAs and phones to come...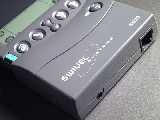 SG20 Midi Synthesizer Module - Add 128 different musical instruments and 140 drum sounds to your Palm!




Infralink - 56K Infrared Modem.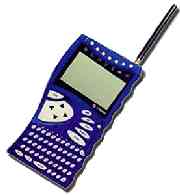 Cybiko - Walkie/Talkie/PDA for kids.



Quartz - Prototype Symbian information device.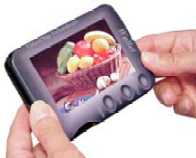 eWallet - Digital Photo Album.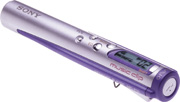 Vaio Music Clip - MP3 music in a very cool form factor.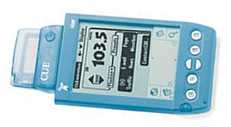 Visor Radio - Listen to FM Radio stations, traffic alerts and send wireless email.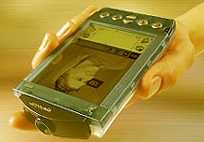 Eyemodule - Turn your Visor into a digital camera.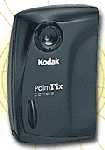 Kodak PalmPix - Turn your Palm III into a digital camera.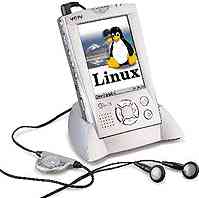 Linux PDA - The Yopy from Samsung.


CamessePetit - Handheld E-mail terminal with digital camera.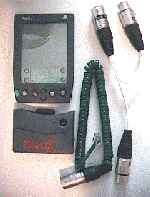 HandiClip2 - Handheld MIDI Interface.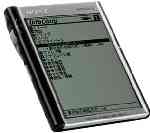 InfoCarry - Sony jumps on the PDA wagon.




Songboy - Turn your Gameboy into an MP3 Player.




Pocket Partner - Interesting all in one unit with a phone, PDA, TV Remote and clock radio!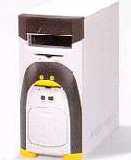 Computer cases that aren't boring.




Linux powered phone - From Italy.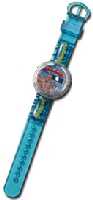 Sea Monkey Aquarium Watch - Want to wear some swimming creatures on your wrist?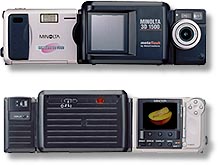 3D Photography - Take 3D interactive web images with the Minolta 3D 1500.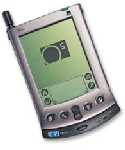 OmniSky - The PalmV goes wireless.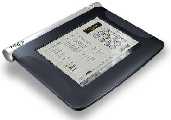 FreePad - Linux based wireless tablet.


ZeSS Palm - New 16 gray-scale Palm size PC from Kasan Electronics using a 92 Mhz MIPS processor.




PocketMail for the Palm - Grab email from any phone.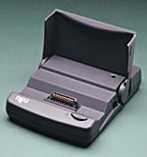 Happy Hacking Cradle - Connect a modem or PS/2 keyboard to your Palm OS device.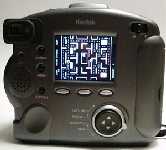 Play games on your Digital Camera - M.A.M.E. (Multiple Arcade Machine Emulator) has been ported to the Kodak DC265.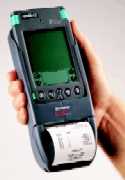 Monarch Printer - Compact printer for your Palm III series and Symbol handhelds.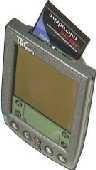 TRGpro - New Palm OS device with a compact flash slot.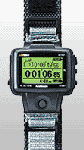 onHand Wrist Computer - Looks like the Ruputer has been translated to English.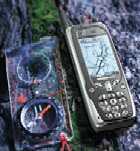 Benefon Esc! - New GSM + GPS + PDA phone.


Psion Revo - New shirt pocket sized (6.18" x 3.11" x 0.7") palmtop.




Force Feedback Mouse?! - Logitech's FEELit Mouse.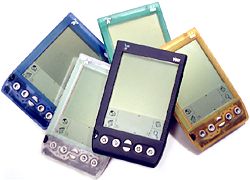 Handspring Visor Site Updated!




Ericsson Touchscreen Cellphone / PDA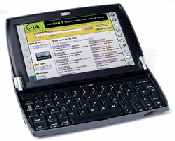 Psion goes color - New Series 7 sub-notebook sized EPOC device.




Palm Video Player - Interesting concept ideas.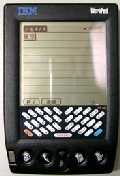 Interesting graffiti area overlay - ThumbType.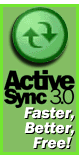 ActiveSync 3.0 now available - Microsoft has released the new version of their Windows CE syncing software. It's free.... and a MUST download.

Siemens S25 - Includes an integrated modem, organizer, dual band GSM phone, and a 4 color display.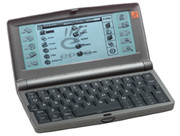 Osaris - New EPOC organizer from Oregon Scientific.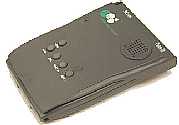 GoVox - Digital voice recording comes to the Palm III/IIIx.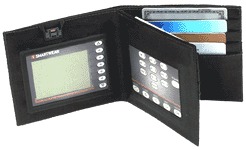 Electronic Wallet - SmartWear from Wearlogic.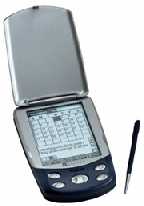 First real Palm OS clone? - Oregon Scientific is displaying a new PDA called the OSPRO. The specs say that it is compatible with the PalmPilot...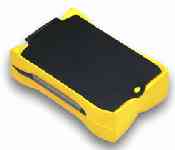 Bumper case for the Palm V, Palm III and PalmPilot - Check out this new rubber case that protects your PDA from falls and water.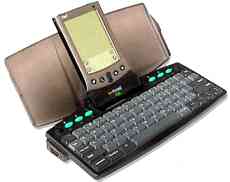 PalmV GoType! Keyboard - Landware has created a new version of their popular GoType! keyboard. This one is specifically for the Palm V and includes a serial port and battery charger.

Seiko Airpro watch - Sports watch with an air pump that lets you adjust the fit on your wrist.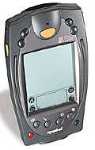 SPT1700 - New rugged Palm OS device from Symbol Technologies.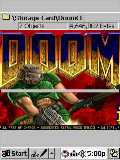 Wanna blast some meanies on your Palm-size PC? There will be two versions of Doom available soon. One from Conduits Technologies Inc. and one from Revolutionary Software Front. Click on pic for full size Casio E-100 screen capture. Note, the screen capture didn't quite work correctly but you'll get the idea. Here's another pic.


Nokia 8800 - How about a chrome phone?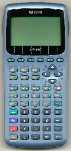 HP49G Graphic Calculator - New programmable calculator from HP.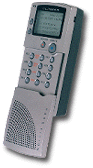 VaroMan Plus - Portable MP3 player with built in Clik drive, voice recorder, and organizer.


Half Keyboard - Handheld word processing computer.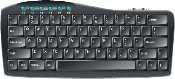 New PalmPilot Keyboard - Available late June. Compatible with PalmPilot, Palm III and Palm V.


GPS Wrist Watch - Check out Casio's GPS watch.


StarTAC - A PDA that clips to your StarTAC phone.


Miniature Display Systems - Eyeglass mounted displays from MicroOptical.



Smart Keyboard - An interesting flexible keyboard.


Fujitsu Pen Tablet - A new rugged WindowsCE HPC/Pro called the PenCentra 130.


IBM's 340mb Microdrive - A real hard disk drive in a CompactFlash size package.


Casio BN40 - French organizer with 4mb of RAM. Looks like it has a nice keyboard. I'm not sure if there is an English version or not.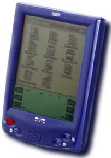 Helio - Vtech's new PDA running a proprietary OS (HeliOS) on a 75MHz RISC processor. Unit has a voice recorder, uses CICís Jot ģ character recognition software, features a backlit, 16-level gray scale, 160x160 LCD screen and has 4mb ROM and 2mb of Flash memory.


eMailBox - Concept product by Simpliance that provides an easy and affordable way to use Internet email.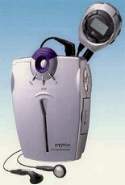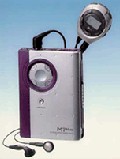 Lg Electronics - Introduces two new MP3 devices. One is a MP3 player with worldwide FM tuner (left) and the other is a combo mini cassette player and MP3 player (right).


Samsung's SPH-WP10 - World's smallest CDMA-based watch phone that has 90 minutes of continuous call time and 60 hours of standby time.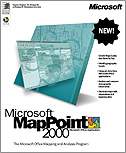 MapPoint 2000 - New mapping software from Microsoft that will let you download maps onto a handheld WinCE device to take on the road with you.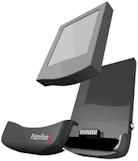 PalmFone - Turns your palm device into a phone. This appears to be just a concept at present.

Nino 500 - New Color Nino 500 will have a 256 color transmissive display and 16mb of RAM.




Husky - New rugged tablet HPC Professional. It has a built in 33.6k softmodem, USB port, PC card and Compact Flash card slot.



Casio E-15 - New thin (3.25" x 5" x .6" in. ) 16MB Palm-Size PC. Click on pics for larger view.
Casio E-500 - Mobile News Page (Japanese) with lots of pics.
Casio CF Camera - Cool mini camera for your E-100 that fits in the Compact flash slot.
Casio E-500 - Another new model with online video and audio demo (Japanese).
Ericsson MC 128 - New EPOC Palmtop.
PC-Unite - New Casio data wristwatch that you can sync with your PC.
CellVic - Handheld that claims to be the smallest and smartest PDA
New Hitachi WinCE tablet - HPW-600ET
Hey, your mouse is ringing! - A phone that's a mouse? What will they think of next?
Official Palm Computing News - Palm IIIx and Palm V news.
RouteFinder PNA - Handheld GPS powered by WindowsCE.
Qubit - Wireless web-surfing tablet.
NeoPoint - Interesting looking cellphone.
PalmV Pictures - I'm not sure if this is legitimate, but check it out!
NeoGeo Pocket Color - Hey Gameboy Color, you better watch your back!
Japanese Palm III
GPS Watch - New watch from Casio that not only tells time, but tells you where you are.
BlackBerry - Wireless email solution in a small pager sized device.
Pen Radio & Pen Recorder - Listen to tunes while you write.
Night Navigator - Electronic constellation finder.
Personal Power Generation - Cool items that you can run with human power.
Casio E-100 - Color PSPC announcement.
HP Jornada 420 - Color PSPC announcement.
Wyvern FAQ - PDA-Dash FAQ with pics, info and rumors.
Color PsPC Info rolling in - Check out the pics in this article about new units from Compaq and Everex.
REX Rebate Offer - Receive $30 back on the purchase of a REX Connected Organizer.
IRIQ - Touchscreen universal remote.
Web.it - The Commodore 64 lives again.
Mundobeat - Programmable metronome.
Anigma WebMan - Another web surfing slate computer.
Yepp - Very cool looking MP3 players from Samsung.
Protrek - Check out a picture of the forthcoming GPS watch by Casio.
Entertainment Robot - Fetch Fido!
Sony Ruvi 8mm - Ultra compact pocket camcorder.
PC Dash - Programmable game controller.
BrainWave Control - Control your CD player with your brain.
Freedio - Mini printer and handheld scanner by Casio.
PocketStation - Check out the pics of the Pocket Playstation.
Canon PDAs - Check out the ZX10 and ZX7000.
pcPiper - Another cordless phone that integrates with your PC.
Casio E-55 - New Japanese version of E-11 Palm size PC?
Freedio - Mini printer and handheld scanner by Casio.
PocketStation - Check out the pics of the Pocket Playstation.
Canon PDAs - Check out the ZX10 and ZX7000.
pcPiper - Another cordless phone that integrates with your PC.
Casio E-55 - New Japanese version of E-11 Palm size PC?
HP Announces first COLOR Palm size PC - Check out the Jornada 428.
3Com Announces the PalmVII Connected Organizer - What happened to IV, V and VI?
eyeSCREAM - Wireless LCD shutter system glasses for any 3Dfx Voodoo2 video card.
New Palm device info - CNet news article.
Personal Monitor - Wear a color monitor on your specs!
World's Smallest Hi-Fi - Does this look cool or what? Santa... oh Santa...!
WebPAD- Surf the web wirelessly from anywhere in your house. I want one!
Pocket BiteMate- Digital recorder/player and PC multimedia peripheral.
Language Teacher- Ectaco Internation Inc.'s Pocket Language Teacher.
Freedom Writer Pro- One gadget replaces your keyboard, mouse and pen input devices.
Microsoft Cordless Phone- Phone/answering machine that interfaces with your PC.
Webracer- Check out this mouse on steroids.
Intensor- Tactile feedback gaming chair.
KwiKey- USB IR controller for your PC.
H3D- 3D glasses for gamers.
Smart Pager- New Motorola device that looks like a REX was bred with pager.
Pocket Viewers- Casio introduces two entry level PDAs.
SmartSpace- The ultimate computer chair.
Factoid- Keychain size information gathering device.
NeoGeo Pocket- Handheld game machine (Japanese website).
The Glove - Interesting game controller.
More info on Color GameBoy - Nintendo has released some information and screenshots.
ReplayTV - Create your own TV channels and tape shows without video tape. I want one!
SmartQuill - Ink pen that can read your written words. Part pen, part PDA.
Phenom Express - First looks at the new 'Jupiter' HPC from LG Electronics.
VMS - plugin module for Sega Dreamcase console. Looks like a mobile game machine.
Everybook - An electronic book that looks like a normal book.
Millennium Reader - Electronic book reader by Librius.
pdQ - It's a phone, it's a PalmPilot, it's both!
Color GameBoy - News and screenshots of the upcoming handheld
CapShare - Interesting new handheld scanner from Hewlett Packard
Wearable Thinkpad - IBM is working on a 233MHz computer the size of a PalmPilot!
Rio PMP300 - Portable MP3 player. Plays for 12hrs on one AA battery!
Pronto - Intelligent touch screen remote control from Philips
Worlds smallest disk drive - from IBM
REX Pro - new model available now with an input method
Jot demo for Palm OS PDAs available
The Parachute - PCMCIA interface for the PalmPilot
Imagek - Turns any 35mm camera into a digital camera
Fuga Electronic Diary/Organizer - Here comes another PDA!
Eye-Trek - Eyewear by Olympus. Looks cool but what do they do?
Play Sega GameGear and Sega Master games on your color HPC
Control your PC or UNIX box via your PalmPilot!
Interface your Digital Camera and HPC - Sierra Imaging
Intellisync 3.0 to ship
Mars PSPC - From BCOM
Color Microdisplays
One Touch COM Smart Phone
RS232 to USB
Canon Webcam
DreamWriter - WinCE Laptop
Voice It Digital Recorders
Slimmer Libretto announced
SoftBook - Handheld Reader
RocketBook- Handheld Reader
CardPC - PC on a card
Move over Tamagotchi!
3D D&D for the Pilot
Sharp intros new Mobilon Model
Itsy Pocket Computing Project
PCExpo - Computer Trade Show
Ioptics OROM
FreeCell - New shareware for your Avigo
Portico - Virtual Assistant
New PalmPilot Magazine
TrueSync Plus for REX released
Portable DVD Drives
Shockwaved Info
Non-Shockwaved Info
FCPlus - New financial calcs for Pilot
JetTalker - Pilot voice recorder
mp man Portable MPEG3 player
Exclusive PalmIII guts pictures!
Wrist Computer
Sync the REX with HP HPCs
MicroDisplay
Swatch Talk Telephone Watch
Casio E-10 video Requires RealPlayer
AlphaSmart 2000 Portable Word Pro.
Color Game Boy
OROM Storage media
Gameboy Camera
REX PC Companion News:
Virtual PC 2.0 released for the MAC
Beta of the TrueSync Plus Released
First Look at the Palm III
Internics Handheld by Jtel
Another pic of the Palm III
First pix of Pilot III in Boot Mag!
CrossPad Digital Notepad
CompanionLink for REX users
Airmedia Mobile Internet Antenna
New version of PilotPilot due soon
Newton and eMate R.I.P.
New Pilot Easter Egg
New Symbol Pilot clone pix
New Pilot cases - E&B Company
PDA Expo
VTech Electronic Organizers
Hitachi VisionBook Traveler
Lego MindStorms
Audible Player
Complete PC Card
PalmPC Pictures from CES
Philips Nino 300 PalmPC
MicroSoft PalmPC
Palmax PalmPC
Everex Freestyle PalmPC
Cordless Computer Connection
Pretec 56K CompactModem Card
Telxon PTC-1124 Java Handheld
Digital DJ Receiver
Pic Pocket - Java OS Palmtop